FSM-A \ Free Speech Movement Archives\ FSM-A
December 3, 1964: 3:45am Gov. Brown orders arrests, which continue for 12 hours.

This 35 mm film scanned by FSM-A Archiving Project is now known to have been shot by

Richard A. Muller.

See

here

Frame 3.

Frame 4. Mike Friedman (to left in glasses) is holding a mic, Joan Baez is singing, Ira Sandperl (in hat) is standing behind her.

Frame 7. Dusty Miller

Frame 11. Anita Levine Medal standing wearing cats-eye glasses. Dave Friedman on floor with helmet.

Frame 13. Thom Irwin in beret.

Frame 21. Jack Weinberg sitting in chair.

Framd 23.

Frame 24. Chancellor Edward Strong announcing, with bull horn, that students must leave immediately or face arrest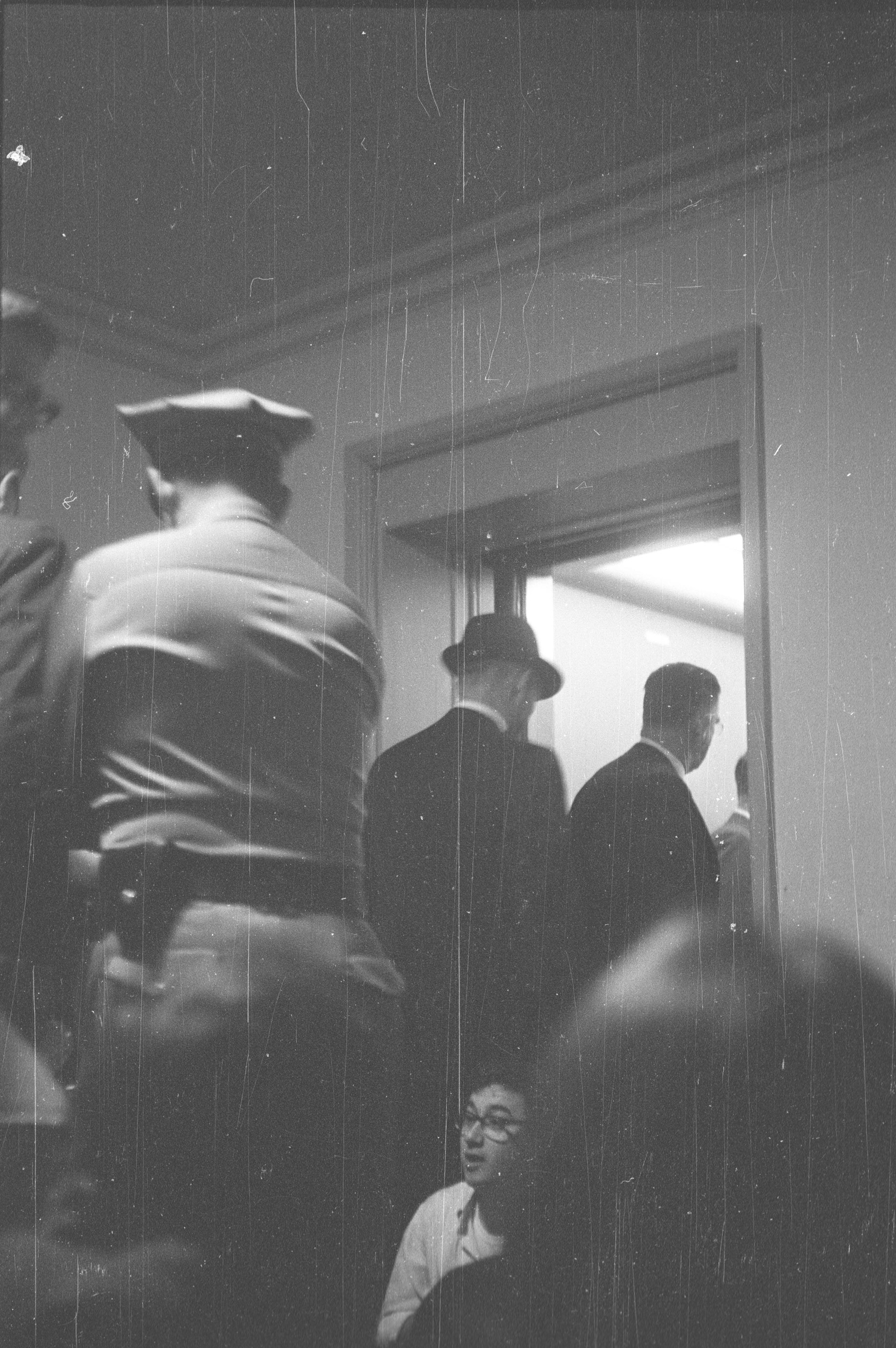 Frame 25. After demanding that students leave, Chancellor Strong enters elevator to make the announcement on the next floor

Frame 27.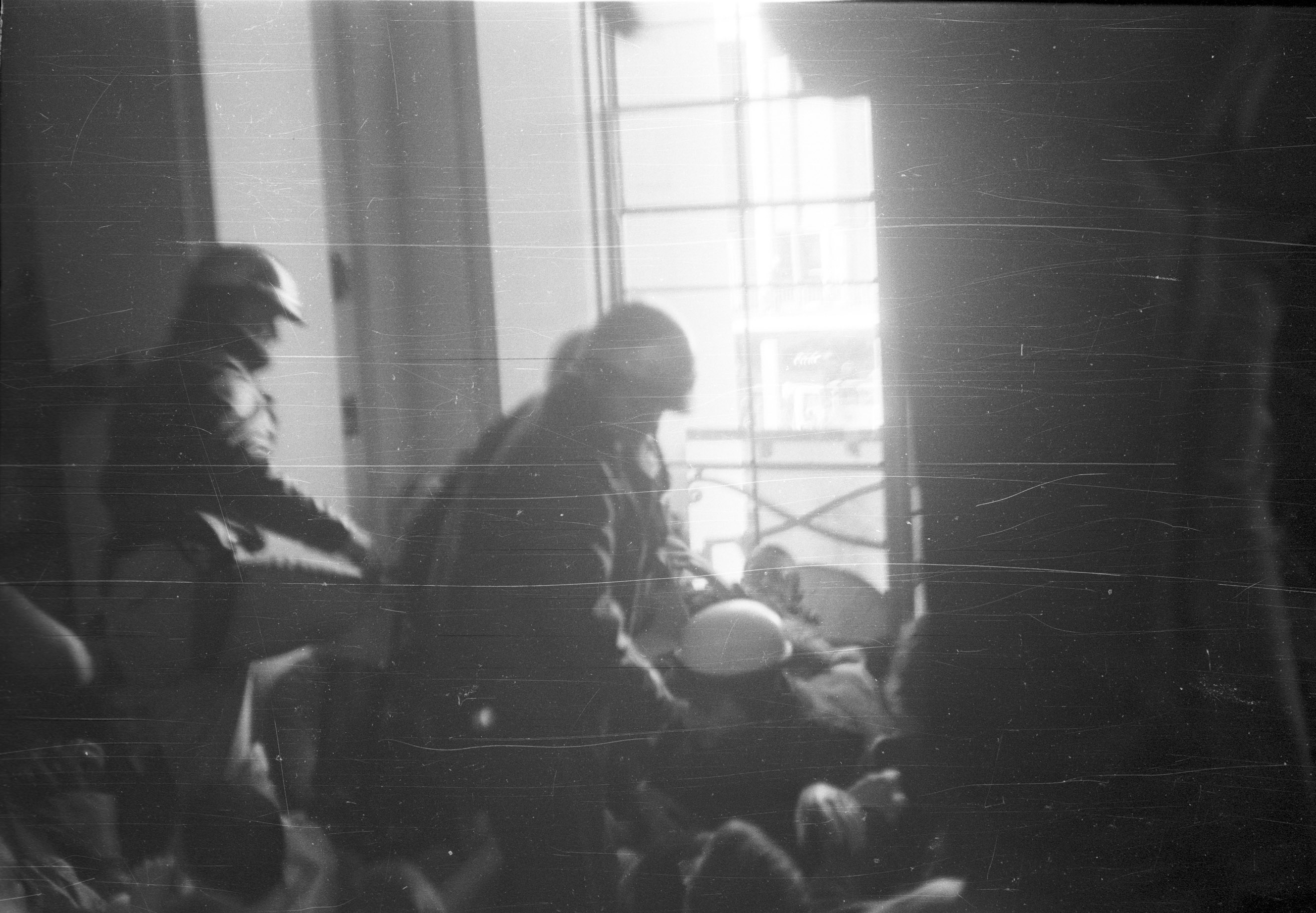 Frame 31.

Frame 35.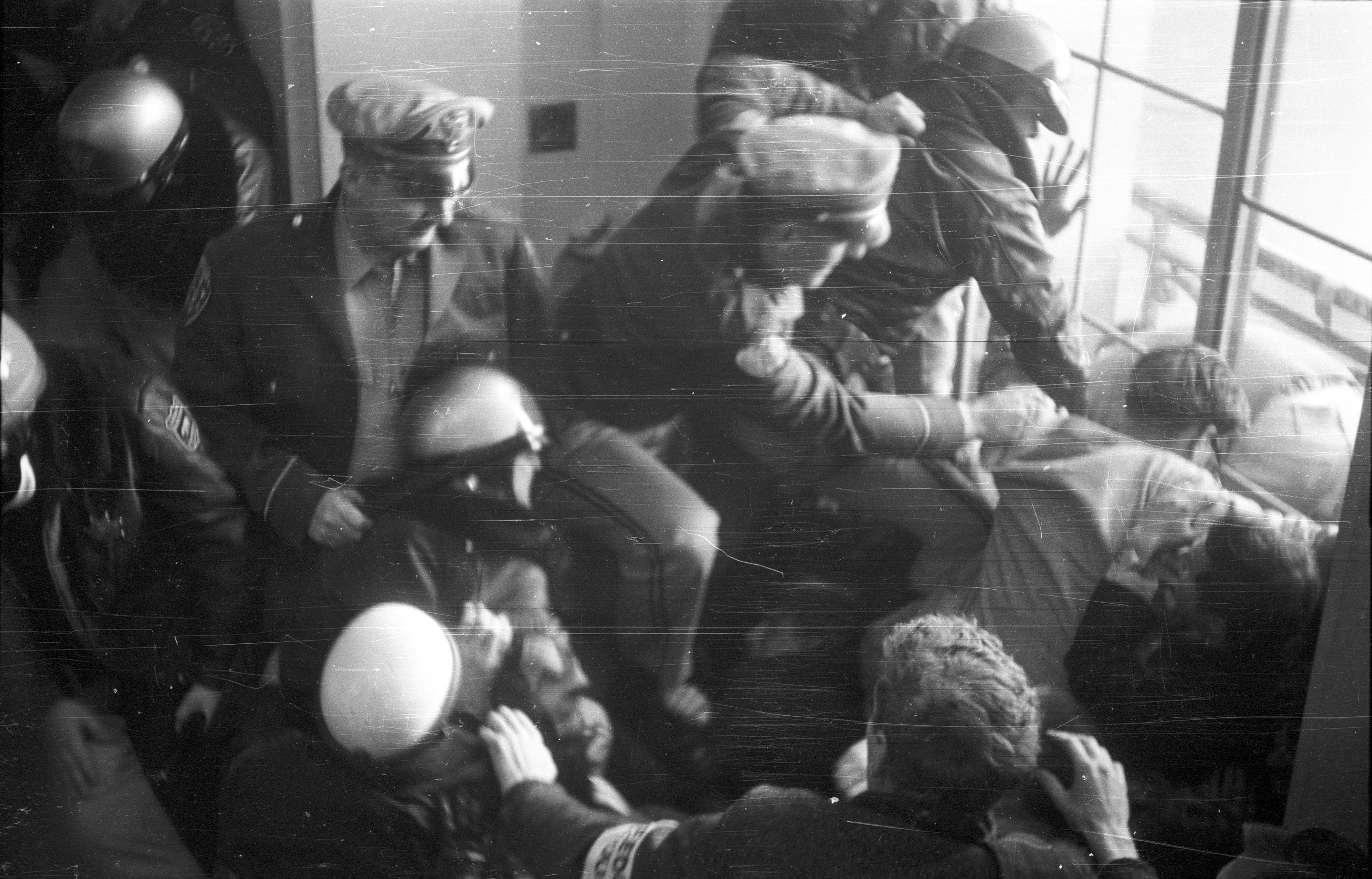 Frame 36.

Frame 37.
All rights reserved by Richard A. Muller.. For permissions contact richmuller@gmail.com